Our Services

GRP Fibreglass Repairs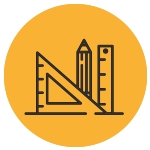 Darwin Composites has carried out numerous repairs on Glass Reinforced Plastic (GRP) parts. Although GRP is tough, like other products it can be damaged and our skill and experience in carrying out these repairs ensures that they last for the duration. We perfect the finish to intensify the strength.
We have completed various types of repairs from reapplying a simple gel coat finish to performing major structural repairs - rebuilding layers and reforming shapes. All repairs are done in-house at our base in Shrewsbury using the latest tools, techniques and materials. If a product is beyond repair, we can offer advice and a cost effective solution to replace it and ensure greater longevity.
Work undertaken by Darwin Composites has included repairing damage to engine parts for the motorsport industry, water tank and fibreglass panel repairs.
We understand the importance of product integrity and strength and work to ensure that a repair is faultless. We pride ourselves on our attention to detail.
Please contact us for advice on your repair needs.
---