Our Services

Bespoke Fibreglass Composite Products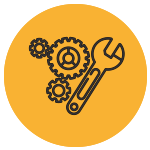 Darwin Composites can evolve your ideas into creations using any material from fibreglass, carbon fibre and Kevlar to natural bamboo or woven metal fabrics with bio-resins. Either as modifications to an existing part or moulding a bespoke one-off product, we have the knowledge and experience to ensure complete customer satisfaction.
There are many benefits to carrying out modifications on existing parts including weight saving and performance enhancement. We will work closely with you to decide on the best process and materials to achieve these results.
We are always in communication with our suppliers to ensure constant supply and satisfy all health and safety requirements.
We have produced many bespoke products for the motorsport industry. For one customer, we were asked to mould and manufacture an airbox out of carbon fibre. This made the airbox lighter thereby improving horse power through resonant frequencies. We have since manufactured more carbon fibre airboxes. We have carried out modifications to engine chassis to house newer engines and improve the overall look and feel of sports prototypes. For the Time Attack series, we were called upon to enhance sports car performance by adapting the wings. We were heavily involved in the design process and successfully delivered a product that was lighter and allowed good downforce. Strength of the wings was also important to ensure that they did not distort under pressure.
All in all, Darwin Composites are here to help with any of your bespoke composites needs - we will provide a product solution for your ideas.
---